Whenever you're in need of a dependable, experienced plumber in Redditch, talk to DC Plumbing & Heating.
Our team of Redditch plumbers are both fully qualified and immensely experienced, meaning that when it comes to emergency plumbing call outs we'll provide a swift, prompt response. Our 24hr emergency plumber will arrive with all the necessary equipment and tools to attempt to complete the job first time, so no annoying repeat call outs.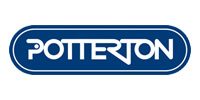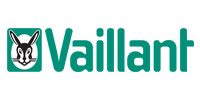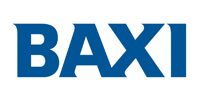 Emergency Plumber in Redditch
Our positive reputation is a result of the exemplary quality of our emergency plumbing work, so you can rest assured that your plumbing is in safe hands. Previous clients are only too happy to recommend our services as a result, and we also generate high levels of repeat business. We rely on our good reputation as a family-run emergency plumber in Redditch, and as such we understand the value of providing a great service at a fair price.Until the issue has been satisfactorily resolved, we won't leave the job – no repeat call outs. Locally based, our skilled Redditch emergency plumbers are able to provide rapid response times. Therefore, in the event of any situation you can be sure that an emergency plumber or drainage engineer will be on hand to help.
We also offer a quick and efficient tap repair or replacement service. Got a tap problem that needs fixing? We can fix, replace and install all types of kitchen and bathroom taps as well as any other taps inside, or outside, your property.
Whether it be a leaking bathroom tap to a new fashionable tap for the kitchen or even a new tap in the garden, our team of expert plumbers are ready to respond to your tap problems promptly and professionally.
Bathroom Installation in Redditch
Refurbishing your bathroom need not be a headache. When it comes to bathroom design ideas, we value input from our customers. As a result of the dedication and reliability of our plumbers in Redditch, we're able to deliver new bathroom solutions, on time and to the highest of standards. Using only the highest skilled tradesmen at our disposal, we will take care of the entire refurbishment from start to finish.
These are just some of our bathroom services:
Comprehensive Bathroom Refurbishments
Ensuite Shower Rooms
Cloakroom W.C
Disabled Bathrooms
Shower Room Installations
Shower Replacement
Basin Replacement
Toilet Replacement
Tap Replacement
Bathroom Design in Redditch
Our Redditch bathroom design service ensures the success of your installation and will quickly identify potential problems before they occur. Our bespoke design service allows our in-house design team to produce the bathroom you have always wished for. Using the latest expertise and technology, we aim to make designing your bathroom as simple and stress-free as humanly possible.
Call Us Today
Please don't hesitate to call our team to see how you too can benefit from the services of an experienced plumber in Redditch. Even if the service you're searching for isn't listed specifically, contact us anyway with your requirements and we will always try to accommodate you.